586-755-2500
Lead Generation and Call Center Services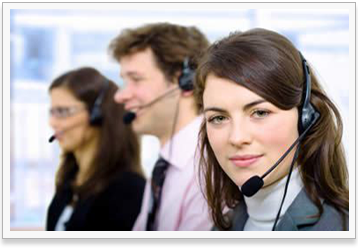 Zycon has been a leading teleprospecting and cold calling firm since 1999. Because Zycon focuses on only specific industries and services, you can rest assured that Zycon will provide a level of professionalism and product or service knowledge that can't be matched by most firms. With over a decade and a half of experience, Zycon has the prospecting know-how to generate leads and to get your phone ringing.
While Zycon Marketing Services can excel at the teleprospecting and call center services, we are also a full service marketing company that can integrate your online marketing campaigns with your prospecting expectations. Zycon Marketing Solutions can provide your company a whole range of call center solutions so that you can do what you do best: Focus on running your business.
Our Call Center Services include:
Teleprospecting and Cold Calling
Lead Nurturing
Email Marketing
Remarketing, Retargeting, and Recapturing
Virtual / Remote Office
Let Zycon do your marketing, both offline and on. Monthly plans start at only $200. For more information, please request a free quotation on lead generation services.